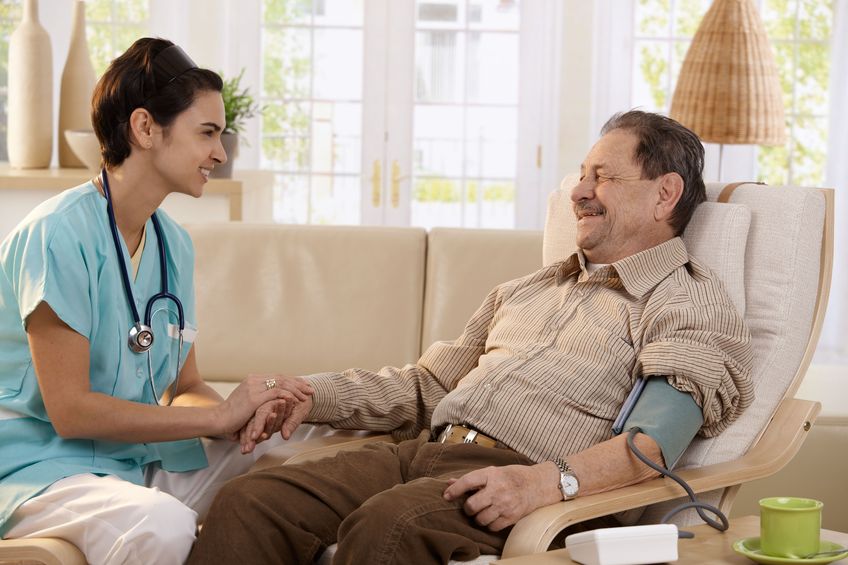 Going into a nursing home is not the right choice for everyone. Due to quality of life issues, many families wish to keep loved ones at home as long as possible. In response to this need, some states recently began offering the Medicaid at Home Waiver Program -- the opportunity to use Medicaid benefits to cover the costs of at home health care.
As of 2014, Medicaid4You has extended its service to include Medicaid at Home. If you are a resident of Connecticut, Massachusetts, or Rhode Island, we can help you apply for this new program.
What Does Medicaid at Home Cover?
If you are approved for Medicaid at Home, covered medical costs could include:
Care management services
Adult day care health services
Companion services
Home delivered meals
Homemaker services
Assisted living services
Personal care attendant services
Chore assistance (certain rules apply)
Adult family living
For more about the details of this new program, please see our FAQ.
Ready to get started?
We would be happy to answer your Medicaid application questions.
Feel free to give us a call at 877-514-1102 or 860-657-3058 or fill out our contact form and a case worker will contact you shortly with some help.
Ready to Apply?
Before you contact us, please have ready the answers to the following questions:
Are you eligible for long-term or acute care? Please click here to review the Medicaid Eligibility Requirements.
Are you financially eligible for Medicaid? Are your assets close to or within the range that will allow you to receive Medicaid benefits? Click here to consult the Spend Down chart that determines your financial eligibility.
Are you a community spouse? If so, you may be able to keep half your liquid assets. Many spouses wait too long to apply for Medicaid benefits for their partners, depleting more of their assets than necessary. You may be able to apply for benefits earlier than you think. To find out more, click here to view the case study provided.