Are you—or is someone you love—living in a nursing home facility or entering one soon?
Are you planning to pay for nursing home care with Medicaid?
Do you feel overwhelmed by the paperwork?
Applying for Medicaid (Title 19) can be a bureaucratic nightmare. Did you know…
Medicaid requirements vary from state to state.
A typical Medicaid application can take up to 50 hours to complete; some take as many as 100 hours.
Applicants must provide copies of bills, bank statements, identification forms–a mountain of paperwork.
If you miss even a single item from your Medicaid application, you could lose your place in the processing line, delaying approval by weeks or months. The entire process, including attending appeals, can take months or even a year to complete.
Nursing home residents are often not able to apply for Medicaid without help. Family members may step in, but soon find themselves overwhelmed by the time commitment. Applying for Medicaid adds stress to an already stressful situation.
You probably feel overwhelmed by this process and don't know where to begin.
We can help. Medicaid4You.com, LLC can do the work for you, ensuring that you never have to deal with Medicaid.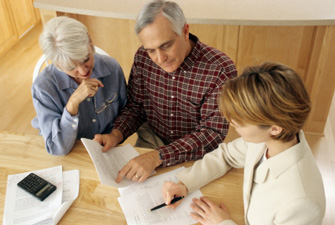 We are experts in processing Medicaid applications for long-term nursing home residency and acute care. We have worked directly with the State of Connecticut* to develop our own, proprietary submission manual, ensuring that all of our applications are complete and processed in a timely manner.
Our compassionate, trained case managers will come to your home and help you gather everything you need to apply for Medicaid benefits. We'll submit your complete application within 30 days and work with you throughout the appeals and approval process–for a fraction of the cost of hiring an attorney.
Choosing Medicaid4You.com, LLC may even help you afford nursing home care: our fees can be applied toward the "spend down" (reduction of assets) that may be required for you to qualify for Medicaid benefits.
Click here
to learn more about how we can help you.
Ready to get started?
We would be happy to answer your Medicaid application questions. Feel free to give us a call at 877-514-1102 or 860-657-3058 or fill out our contact form and a case worker will contact you shortly with some help.
*Our manual has been adapted for MA and RI, and we may soon be serving residents of VT.